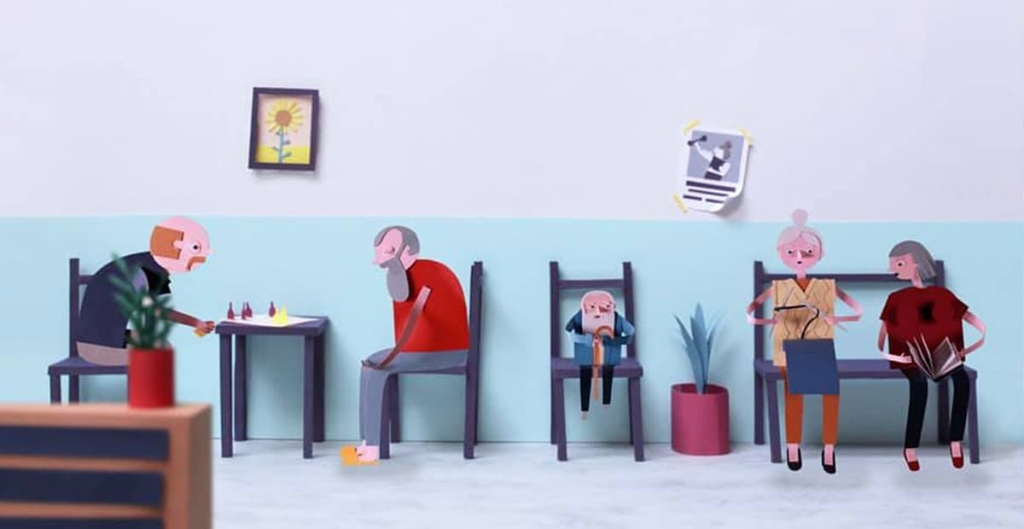 Does a watermelon really grow in my belly if I eat the seeds? Marie Urbánková has the answer in her short film "Mum Is Always Right".
Marie Urbánková, a student of Studio of Film and TV Graphic at Prague's Academy of Arts, Architecture and Design, has recently got noticed for her short film The Concrete Jungle. It is one of three parts of Three Voices and was shown in the world premiere at the Clermont-Ferrand International Short Film Festival.
At the moment, Marie is working on a new 7 minute long movie, which will be her graduate work at the Academy of Arts, Architecture and Design in Prague, in cooperation with MAUR Film company. The animated short film Mum Is Always Right deals with the most common myths told to children. The film follows several households of mums and their children. The grotesque, absurd tales are based on the most common phrases told to children, in whose minds they are an entirely possible reality.  The film is meant primarily for adult viewers, parents, whom it might make wake up to the power and absurdity of their warnings, but it will surely find fans among children, too.
 "When I was considering what to do for my diploma work, I wanted to pick something simple and entertaining. I was much inspired by the movie Enough by Anna Mantzaris. I admire its sheer simplicity and wit," explains director Marie Urbánková.   
 "Many of us carry to this day these little "traumas" of childhood. A friend of mine, whose mother told her she must not pee in the sea or else it will give her a burning sensation, even now at the age of 26 doesn't dare to pee in the sea, even though she knows it is nonsense. I thought, how many absurdities like this there are in general. I conducted a little research among my friends and I found about a hundred such situations. I would like to work with the most well known and most common so that each viewer can identify at least with some situations and understand thus the whole film," adds Marie  Urbánková.
Who does not hear ringing in their ears the famous: Don't squint, you'll stay crosseyed forever!  If you eat spinach you'll be as strong as Popeye. If you swallow watermelon seeds, a watermelon will grow in your belly. If you eat standing up, you'll have fat legs. If you drink loads of water at once, you'll have frogs in your stomach. Or, if you eat plenty of carrots, you'll be able to see round the corner.